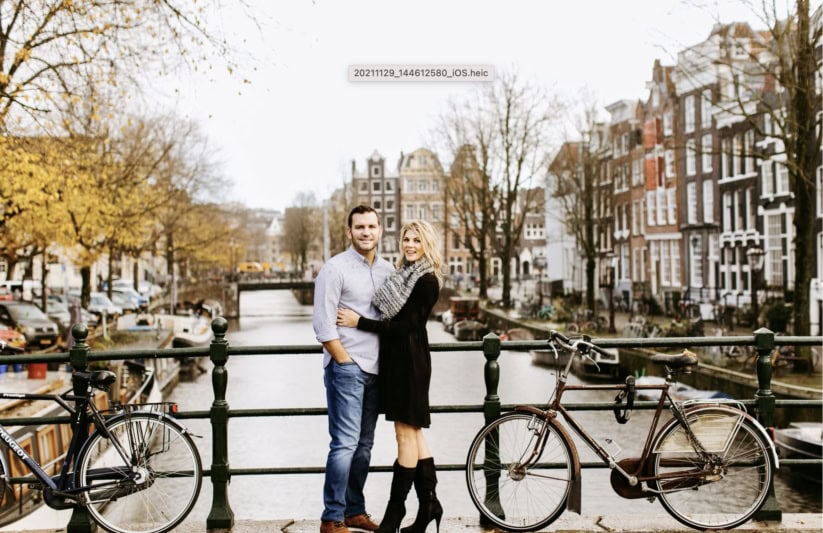 1. Tell us about yourself! What's your role at ACIS?
Eighteen years teaching History in North Texas ignited my love for culture and travel. These passions led me to take students on educational trips to Europe, making history come alive. Now, I'm thrilled to start a new chapter as an International Program Consultant with ACIS. Working with teachers in North Texas and AP History educators across the U.S., I'll help create life-changing travel experiences that go beyond textbooks. My travel with ACIS has brought me transformative insights, and I'm eager to share these opportunities with other teachers and students. Together with ACIS, we'll turn the world into a classroom, where every journey educates and inspires!
2. How did educational travel shape your perspective as a teacher?
My teaching career took an extraordinary turn when I became a Group Leader for my students' international travels. Starting with the first Global Conference in Amsterdam, followed by my first student trip to Venice, Paris, and London, I was hooked. Those journeys transformed me into a different teacher, igniting a passion that would shape my career and character. Within five years, I had explored Europe 14 times through student trips, conferences, and personal adventures, immersing myself in the culture and history of each place. The experiences enriched my teaching, infusing it with vibrant stories and a true understanding of the world beyond textbooks. Most importantly, I wove these experiences into my curriculum, sharing the joy, wonder, and understanding with my students. Together, we were made different by the end of each trip, having experienced amazing adventures that nurtured our curiosity and thirst for more. These travel experiences have led me to ACIS, an educational travel company, where I will continue to spread my passion for travel that educates and transforms.
3. So how did you make the jump from teaching to your new role at ACIS?
After 18 fulfilling years as an educator, I found myself ready for a new adventure, one that still centered around transforming lives. Teaching was more than a job; it was about making a lasting impact. I had been actively involved with ACIS, leading trips, attending Global Conferences, and connecting teachers with unique travel experiences. These journeys were more than tourism; they were life-altering for both me and my students. In the Fall of 2022, as I considered leaving the classroom, I realized ACIS was the perfect fit. Working for ACIS meant staying connected to education, guiding other teachers and students on impactful adventures.

4. How have you witnessed the "travel changes lives" motto in action on tour?
I've found that travel is not just about seeing new places; it's a powerful educational tool that builds confidence, independence, and an understanding of the world. Travel opens up the world to students. They begin to see possibilities and opportunities they hadn't considered before. Along with discovering new cultures and ways of life, they also find inner strengths. Confidence grows as they navigate new environments, and independence is often created as they make decisions and solve problems in unfamiliar settings. The student trips become integral parts of their growth and development. They return with a deeper understanding of themselves and the world, ready to take on new challenges!
5. How do you work with teachers to ensure they have the best trip possible?
My planning process is all about positivity, support, and collaboration. From the initial decision-making of choosing the perfect trip, right down to the final send-off phone call before departure, I'm here to guide every step of the way. I know what it takes to lead successful trips, and I'm eager to combine my personal experience with the incredible resources that ACIS offers.
6. What's a planning tip you always give to teachers?
Continuously learn from those around you. My fellow ACIS program consultants and teachers at Global Conferences have been invaluable mentors to me. Each year, apply what you learn to improve your planning strategies. This continuous cycle of learning, applying, and refining will quickly make you a pro in educational travel planning.
7. Any general travel tips for teachers to share?
Do your best to enjoy every moment on tour and be ready to be flexible! Helping students enjoy each moment has always been my main goal. On vacation, it's easy to get tired and miss great opportunities, so my advice is to rest well so you can enjoy each day to its fullest!
8. Share something from your travels that has left an impact on you!
"If you are lucky enough to have lived in Paris as a young man, then wherever you go for the rest of your life, it stays with you, for Paris is a moveable feast."
-Ernest Hemingway
Over the years, Paris has become my favorite city in the world. Travel in general leaves a lasting impact on us. The places we visit become a part of our essence, shaping our perspectives and enriching our lives. These unforgettable experiences make travel a "moveable feast" that we carry with us forever. We help our students find new passions that will serve them well for the rest of their lives!