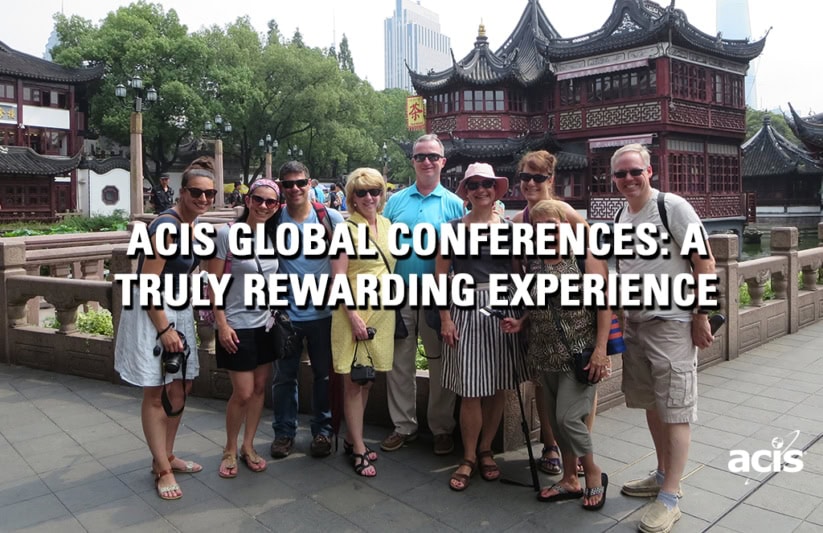 At ACIS, we love to reward teachers for all of their hard work. We believe teachers are some of the most vital yet underappreciated members of our society, and we seek to be a source of fun and enrichment for teachers whenever possible. As part of our core mission, we extend teachers' classroom to the outside world. While giving teachers the opportunity to travel with their students is one great way to do that, we also believe teachers should have the opportunity to see the world without their students as well.
Every year, ACIS takes teachers all over the world on Global Conferences to cities like Prague, Paris, Barcelona and Rome to further flung places like Japan, Peru, China, Costa Rica, South Africa and India. We want teachers to have the world-class travel experience they deserve as a reward for all of the hard work they do, changing the lives of young people year after year.
We hope after seeing this video, you're excited to check out our upcoming Global Conference Itineraries and get started planning today!


FUNDRAISING GUIDE
ACIS Guide to Fundraising
Learn 5 In-Depth Strategies For Raising Funds For Your Travel Program