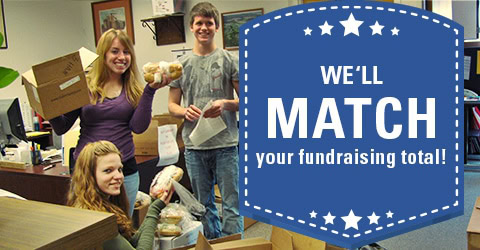 In life, however, there is always a silver lining. In this case, we have five very shiny linings in the form of annual contests and competitions for travelers who are eager to save a few hundred bucks off the cost of a trip. Every little bit counts when you're saving up for a trip of a lifetime. So let's get to it. Here are the five best ways to knock hundreds of dollars off the cost of a trip, including two that could win your students a free trip.
1. Enter the Fundraising Competition
Entries due: May 1, 2014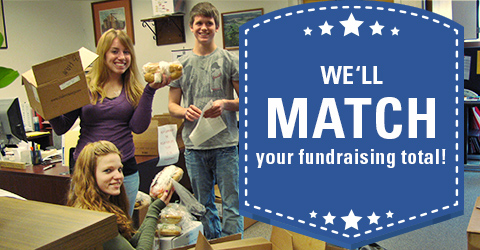 We want to reward individuals and groups for having the motivation and time to carefully craft and manage fundraising events. That's why we created the Fundraising Competition. ACIS will match two winners' fundraising totals up to $2,500 each for any and all fundraising events held during March 1, 2014 and May 1, 2014. After May 1st, we'll choose two grand prize winners in the following categories:
Most money raised during March 1st – May 1st
Most creative fundraiser
2. Enroll in an Automatic Payments Plan
Entries due: Participants must enroll 101 days prior to departure
This is the simplest contest of all. No entry forms or artistic submissions required. When participants enroll in an Automatic Payments plan, they'll be automatically entered into a drawing to win a free trip. Entirely free. FREEEE!
Every February, we choose a new winner. The 2014 free trip winner was Eric Giovanni E. from sunny California, who will be traveling on his Los Pueblos Blancos trip to Spain this July. If you have participants traveling on a 2015 educational tour, they can enroll in an Automatic Payments plan during the registration process or by logging into My Account and clicking on the Automatic Payments link under the heading, "Managing Your Account."
3. Get Nominated as a Student Ambassador
Entries due: January 15, 2015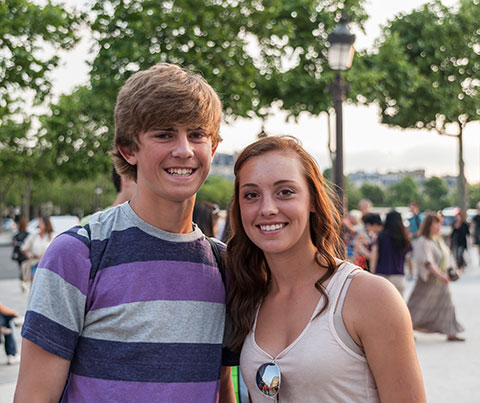 Teachers who'd like help promoting their trip can nominate a student ambassador through our Student Ambassador Program (PDF). An ambassador can provide invaluable assistance to reach out to other students interested in traveling, publicize the trip within the school community and to help spread enthusiasm.
All student ambassadors will be entered into a raffle to win a free trip. The 2014 student ambassador winner was Julia Ernst from Pennsylvania. Later this month, we'll share with you an interview with Julia along with more details about the Student Ambassador Program for 2015.
4. Submit an Entry into the Travel is Education Scholarship Contest
Entries due: January 31, 2015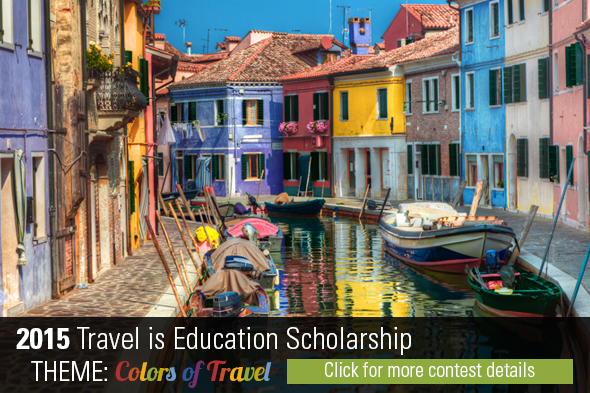 Our annual Travel is Education Scholarship Contest offers students in grades 6 – 12 the opportunity to win one of several travel scholarships. To enter, students are asked to submit an entry in one of the following categories: (1) prose, (2) artwork, or (3) photography. Here's a run-down of the prizes:
5 Grand Prize winners will receive a $1,000 scholarship
5 Runner Up winners will receive a $500 scholarship
Teachers who sponsor a winning entry will receive a $250 travel scholarship to award to the student of his or her choosing
The contest is now officially open for 2015 participants and the theme is "Colors of Travel." All entries must be postmarked by January 31, 2015. For a complete list of details, please visit our travel scholarships page and make sure to check out the most recent winners to see which entries won the top prizes.
5. Create a Peer-Funding Campaign with Project Travel
Entries due: Not applicable. Participants set their own deadlines.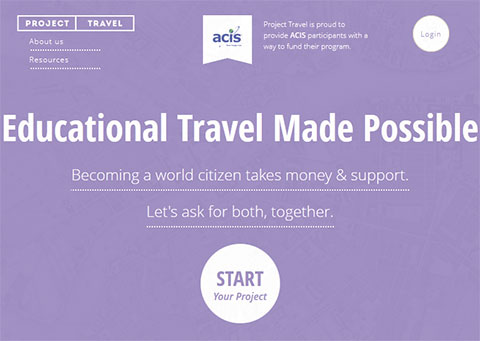 Peer-funding is a revolutionary way for students to raise funds through their online community of family, friends and acquaintances. ACIS travelers have a unique opportunity to peer-fund through the support of Project Travel, an organization designed to help students raise money for educational travel purposes.
Through a meaningful explanation of the life-changing possibilities a trip can provide, students will start, prepare and present a "project" to his or her community about how much this travel opportunity will mean to them, both personally and professionally.
To get started with your own peer-funding page, visit the ACIS Project Travel page and click "Start Your Project."
To ensure that you and your participants are fully aware of all the great ways to save money, we'll send you email reminders throughout the year about these contests and competitions. We'll also announce fun, new photo contests and winners on our Facebook page & Twitter account so make sure to like and follow us on our social channels.