There's no denying that Paris enchants, London entertains, Munich inspires, Madrid captivates and Rome delights. These and other well-known cities are popular stops most travelers' itineraries for very good reasons. But sometimes the most authentic and memorable travel moments happen in smaller, lesser-known locales. These unique destinations offer spectacular natural features and authentic opportunities to engage with the culture and customs of the people who live there.
Ready for your own off-the-beaten-path, magical, educational travel experience? Consider one of these 5 unique destinations, found only on our Pathfinder itineraries:
Dolomite Mountains
Spectacular scenery abounds in Italy's South Tyrol region. Starting from the charming mountain village of San Vigilio di Marebbe, you'll be treated to vistas of alpine meadows, craggy peaks, glassy lakes and grazing cows as you hike trail networks and visit the mountain huts of the Fanes-Sennes-Braies Nature Park. History buffs will enjoy learning about the construction of roads and trails during WWI and how that new-found access is what first opened the region up to the skiers and outdoor enthusiasts who visit today. The fissures, caves, rock formations and underground streams of the karst landscape, plus the local flora and fauna will appeal to those with an interest in geology and biology.
See our full Dolomite Adventures itinerary.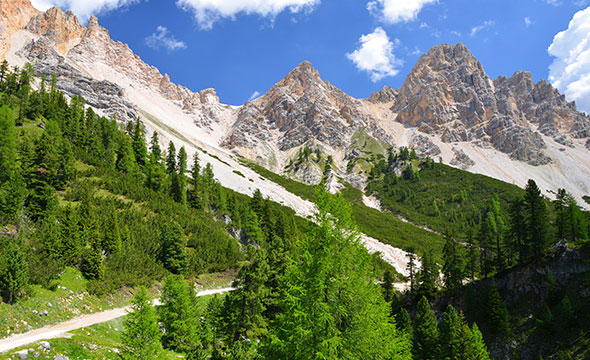 Tuscany's Val di Chiana with Agriturismo Stays
The famed Sentiero della Bonifica track stretches 62km through the Val di Chiana from Chiusi to Arezzo. This picturesque agricultural region boasts Etruscan heritage, small lakes, fresh produce and quaint hillside towns such as Valiano, Cortona, Foiano della Chiana and Monte San Savino that give the traveler an authentic feel of peaceful village life in Italy. The cycling track largely runs alongside the valley's main canal, part of the important drainage works that reclaimed and transformed the land into the gem it is today. To enhance your exploration of the Tuscan countryside, you'll spend nights in local agriturismos—these are locally-owned farms that provide cozy accommodation, meals using fresh ingredients from the property and the chance for cultural exchange with your hosts.
See our full Elba Hike and Tuscan Bike itinerary.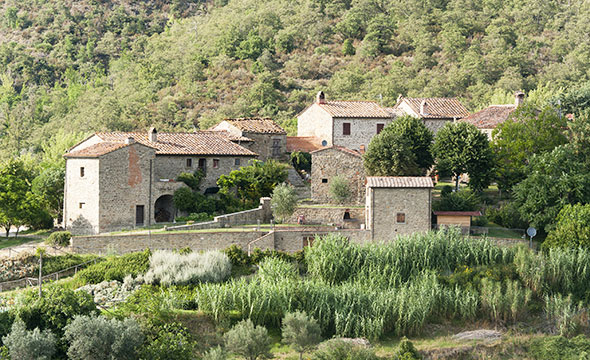 La Rochelle and the Ile de Ré
One of the great ports of the French Atlantic coast, La Rochelle is a lively, bicycle- and pedestrian-friendly city on the Bay of Biscay. Its warm light was a favorite of Impressionist painters, it boasts one of the oldest and best traditional markets in France (which you'll explore in-depth during a market tour) and its storied history includes the salt and wine trade as well as the 1627 siege by Cardinal Richelieu, which literature lovers will remember from Dumas' The Three Musketeers. Just offshore and connected by a bridge, the Ile de Ré is another gem of western France. Abundant sunshine, quaint villages, bustling markets, fresh breezes, sandy beaches, peaceful marshes and miles of bicycle tracks make cycling the island, just as the locals and French visitors do, a cultural treat.
See our full Paris et la Côte Atlantique itinerary.
Santiago de Compostela
This Galician capital boasts one of the oldest universities in Spain and a beautiful old city center that combines Romanesque, Gothic and Baroque architecture. The faithful also recognize Santiago de Compostela as the burial site of St. James the Apostle, which leads to its role as an important center for Christian traditions and the final destination on the Camino de Santiago, or "Way of St. James" pilgrimage route. The fascinating history of the Camino pilgrimage route, impressive architecture, urban center revitalization and the confluence of cultural influence from locals and travelers make Santiago an enticing spot to explore.
See our full Cycling the Camino itinerary.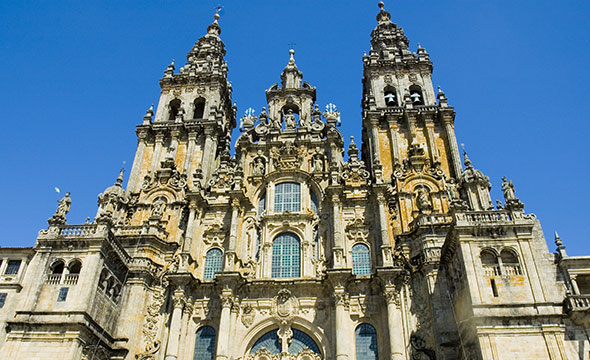 Trieste
This charming city is uniquely located in the small, physically separated and less-touristed region of Italy that wraps around the top of the Adriatic Sea, bordering Slovenia. Its long history has played out as a tug of war between Italy and Austria, resulting in strong Austro-Hungarian and Habsburg influences, elegant architecture, thoughtful urban planning and a captivating, multicultural populace passionate about life in their seaside city. History lovers will find everything from mansions of wealthy merchants to remnants of Roman walls to a former rice-husking compound used as a Nazi concentration camp during WWII—the only one in Italy.
See our full La Serenissima to Slovenia itinerary.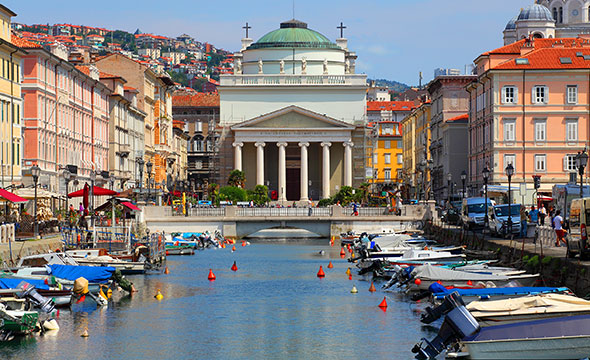 Inspired to travel with your students to one of these lesser-known gems? Enchanting, off-the-beaten-path destinations are just one of the features that make our Pathfinder Tours unique. Click here for 4 signs you're ready to become a Pathfinder.