This post was contributed by Caroline Braun, a student at Indiana University who studied abroad in Peru
Do a Google Images search for 'Peru' and you'll get a whole lot of Machu Picchu. Considered one of the 7 wonders of the modern world, it attracts over a million visitors each year for a reason.
While Machu Picchu is its most famous attraction, the country of Peru is a huge, diverse country with plenty offer teachers and student-travelers. Cusco, once the capital of the Incan empire, remains a center for Incan history. The surrounding area features several lesser-known ruins that history buffs and students will both enjoy exploring. In smaller communities, locals still practice Incan weaving techniques and stone oven cooking. Any Peruvian market will also feature unique national foods, like cuy, or guinea pig, which is considered a delicacy.
Peru is a fantastic place for your next trip, whether you're looking for top-notch surfing, world-famous hiking trails, or a student-friendly adventure. From magnificent cathedrals to adorable llamas, Peru has so much more than Machu Picchu.
Below are just a few of the wide variety of sites that Peru offers.
1. Cusco's Plaza de Armas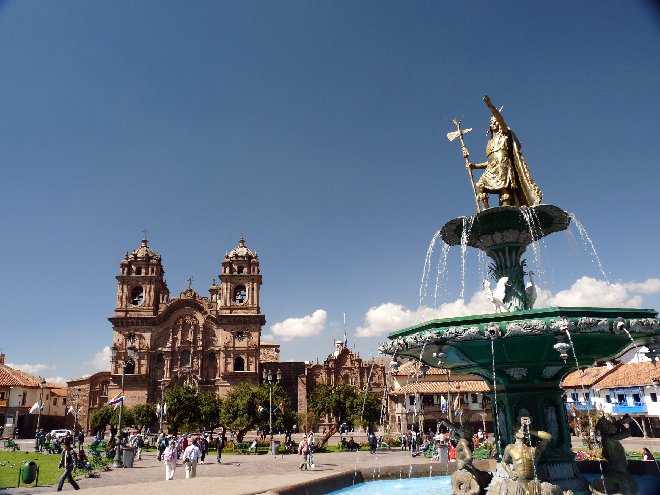 The Plaza de Armas is the central plaza in Cusco, a city about two hours southeast of Machu Picchu. The huge square is lined with shops and street vendors, and it features the 450-year-old Cusco Cathedral as well as the Iglesia de la Compania de Jesus. The Plaza is always lively, with Andean festivals often being celebrated with parades on the weekends. For those who want to learn more about the region's history, the Museo Inka nearby is inexpensive and features two floors of artifacts.
After exploring the local shops, barter for Peruvian fruits like Lucuma and Tuna in the San Pedro Market, a short walk from the plaza. The plaza is also a great place to find lunch, with regional favorites like Aji de Gallina stew as well as the more traditional empanadas or smoothies for picky eaters.
2. Sacsayhuaman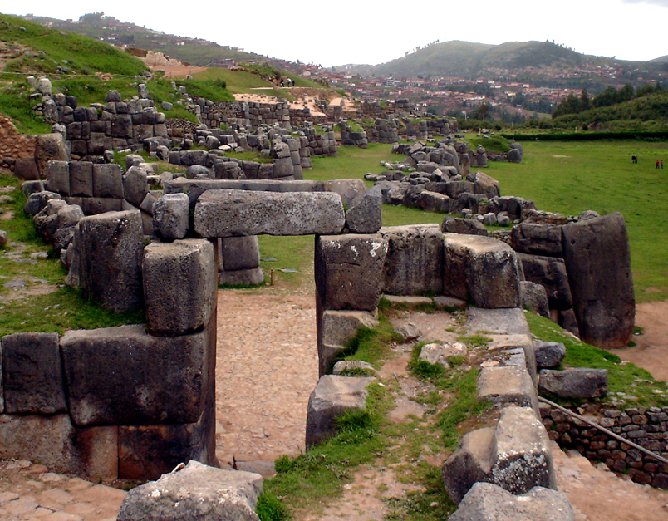 Sacsayhuaman (or Saqsaywaman) is one of the largest remaining Incan ruins beside Machu Picchu. Built to look like a lightning bolt, Sacsayhuaman features massive stones that fit together exactly. Tourists are free to wander around the site with or without a guide and be amazed by the scale and lasting architecture of the ruins. This site is also a great place for pictures as it overlooks the sprawling city of Cusco.
Adventurous travelers won't want to miss the natural rock slide on the far side of the ruins. Consider taking the short hike downhill to explore the Cusco town square after your visit.
3. Chinchero Experiential Tourism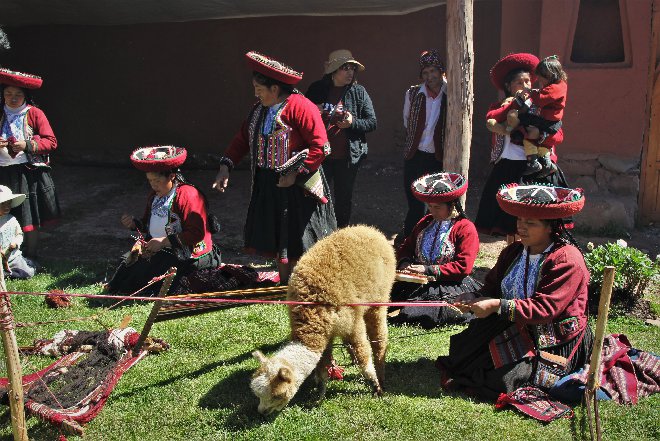 For those in search of a more hands-on way to learn about Peruvian culture, several communities near Cusco encourage visitors to stay with them and learn about the local way of life. One of these communities is the Asociación de Artesanos Tupay near Chinchero. Whether you stay for few days or a month, the experience is guaranteed to be unique. Locals greet visitors with wildflowers and traditional dancing before teaching them traditional methods of weaving, farming, or cooking.
Chinchero is on the shore of the beautiful Lake Puray, where you can hike or fish with locals. Visitors also have the option of hearing native legends in Quechua, an Andean language, as well as feeding the baby guinea pigs. These opportunities are a great way to experience Peru from a personal perspective that is so different from ordinary tourism.
4. Huanchaco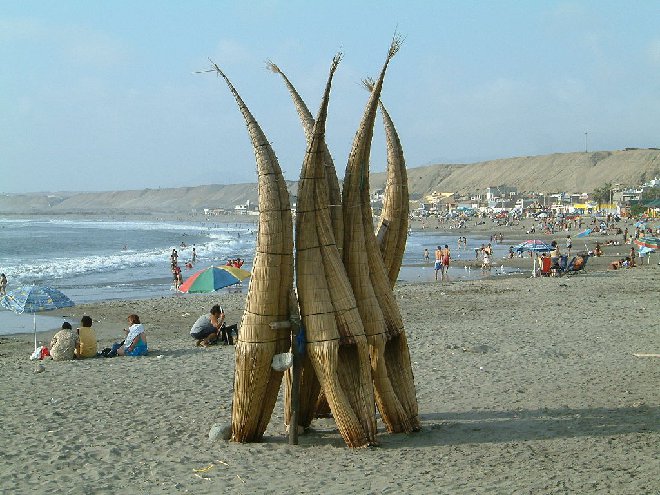 Huanchaco is the most popular beach in Peru, featuring pristine surfing and a fascinating history. Once the preferred port of the Incas, Huanchaco's recorded history goes back to the year 800. Today, it has been declared a World Surfing Reserve and hosts several surfing competitions each year.
Ceviche, or seafood, is the typical dish in this region. La Ribera Avenue along the beach offers a variety of local snacks, like toasted corn and plantain chips, along with fresh Ceviche, shopping, and fantastic mountain views.
5. Tambochay, Puka Pukara, and Q'enqo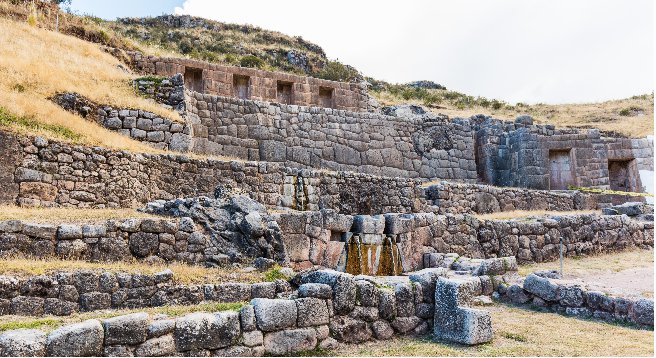 These smaller Incan sites are often forgotten in favor of Machu Picchu, yet each one offers unique history and beauty. Beautiful mountains, rolling hills, and hidden hiking trails surround all three sites. Because these are lesser known, they are often less crowded than some of the larger sites, and guided tours to all three begin from Cusco.
Tambochay features the ruins of an amazing aqueduct system with waterfalls that are still functional. Puka Pukara is an ancient guard lookout with an amazing view, while in Q'enqo, visitors can walk through a cave where mummification once occurred. Enjoy the wild sheep, llamas, and alpacas along the paths as you wander.
Explore our different educational tour itineraries to Peru on our Browse Tours Page!


FREE 2017-2018 Spanish Calendar
12 Months of Photos and Significant Dates
From Across the Spanish Speaking World