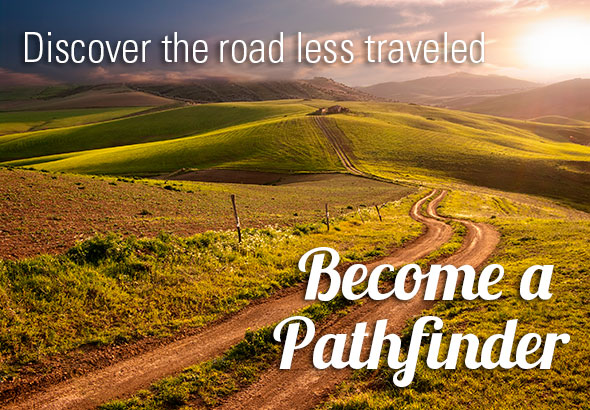 We're proud to introduce a new type of travel to the world of educational group tours. A type of travel that thinks outside the bus, ventures down the road less taken, explores old favorites in a fresh new way and has a whole lot of fun learning along the journey. If you can identify with the sentiments below, it's time you become a Pathfinder:
You want to travel with a smaller group AND guarantee an (affordable) private tour
With just 13 participants, you get a private tour on the date you choose to travel. You'll have the flexibility of your own ACIS Tour Manager and the ability to weave your interests and curriculum into every stage of the trip. And best of all, it's a great value for the chance to have this small group tour experience.
You hunger for the culture of hidden gems, but don't want to miss the classics either
There's something magical, something so REAL about staying in a town like Trieste, Italy or Ljubljana, Slovenia after seeing Venice's oft-photographed (and rightfully so) canals and bridges. There is much to be learned by following the Thames Path from a quiet, quintessential English village like Hambleden to the bustling, world-class highlights of London.Pathfinder tours include lesser-known locales that provide immersive, authentic experiences off the beaten path. And they also offer fun new twists on discovering the iconic sights and cities we know well—a walking tour of Paris' trendy Marais neighborhood, biking out into the Roman countryside along the Appian Way, engaging with the local fishermen at Venice's fish market, ice skating at Munich's Olympic Park or arriving by boat for your tour of Windsor Castle.
You know that lasting memories come from being active explorers—hiking, biking, walking, paddling and more
One of the teachers on a recent ACIS Global Conference said she always finds a way to get her group out and actively engaging in nature (whether during free time or by recruiting a large enough group to customize her itinerary) in whatever country or city they might be visiting. When her group returns from the tour, those are the experiential activities, memories, laughs and challenges they still talk about months or even years later.Pathfinder tours offer truly unique, active travel experiences: cycling excursions in the Loire Valley, Tuscany, and along the famed Camino de Santiago; hiking in the alpine meadows of Italy's Dolomite Mountains and Germany's Black Forest; discovering the tunnels beneath Orvieto's streets and Slovenia's Postojna Caves with a private speleologist; punting on the Cherwell, canoeing on the Neckar and more.
You can't wait to ditch the bus and give your students an authentic, on-the-ground experience
On a Pathfinder Tour, you'll get around like the locals do. Walking down the winding, cobbled alleys of a historic town center means you can pop into a small independent shop, watch a city resident shop for their groceries at an open-air market or smell sausages frying as the radio blares through the open doors of a balcony. There are lessons to be learned and laughs to be had as you navigate public transit systems and travel from city to city by train. Can a private bus be convenient? Sure. But hopping on the Metro and detouring down charming streets in neighborhoods a bus could never reach makes you feel less like a tourist, and more like a traveler.


Does all of the above sound good to you? Then you'd probably also like to know that Pathfinder Tours provide the same high quality hotels, meals, tour managers and 24/7 support that's integral to all ACIS travel experiences. So you know you'll be giving your group an immersive, experiential, exhilarating tour.