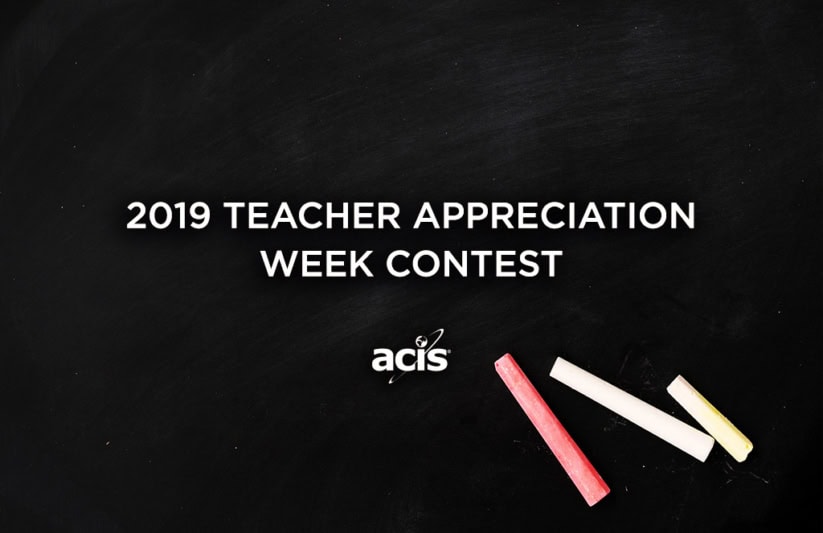 Though we like to say every week is Teacher Appreciation Week at ACIS, today kicks off the national celebration of educators who dedicate themselves to bettering the lives of their students. They put in immense work before, during and after school (and weekends and holidays and) to guide inquiring minds through to their full potential, and whether on tour or in the classroom, it's inspiring to see in action. Take time to reach out to a teacher who has had an impact on you and let them know how much their work means!
Want to show your appreciation even more? Nominate them for our annual Teacher Appreciation Week contest!
Add a comment to this blog or post a photo on Instagram with #aciscontest and describe a teacher who has made a difference in your life.  On Thursday, we'll pick 2 teachers with touching tributes to each receive a $100 Amazon Gift Card! Comments must be posted by May 8 to be considered for the contest.
Happy posting, and to all of the teachers out there, thank you so much for everything you do!