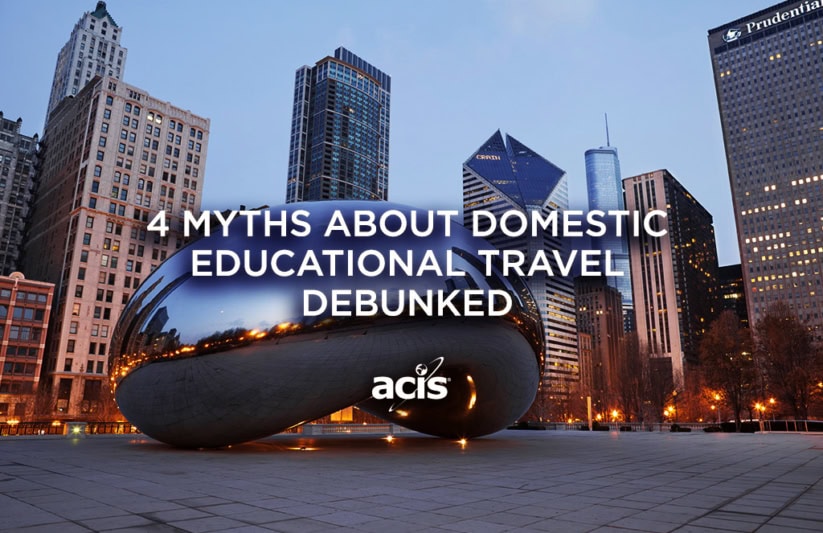 In our conversations with teachers, we've discovered that there are a few common misconceptions about domestic educational travel.
From the group size needed to have a private tour, to deadline management, customizability and cancellation policies, our program coordinators walk you through what you need to know and what sets ACIS apart in this two minute video.
Are you ready to join the tens of thousands of teachers who entrust creating an unforgettable educational experience to ACIS?
And, if you'd like to chat with one of our program coordinators about program options, pricing and customization, email Emma at eayotte@acis.com.