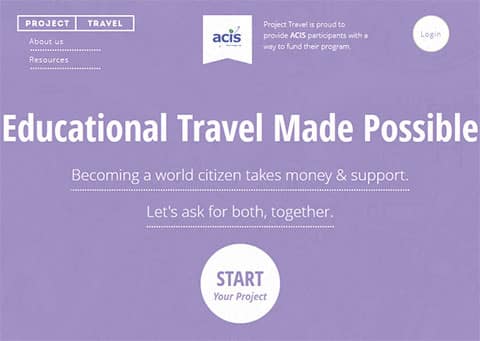 When you think of historical explorers like Christopher Columbus, Lewis & Clark, or Marco Polo, you might conjure images of sailing vessels chartering temperamental seas, covered wagons traversing seemingly impossible mountain ranges, or voyaging into the unknown with little more than a compass and tattered map. And what you picture is usually right: braving extreme circumstances was the norm for many explorers chasing the dream of new lands, but that wasn't their only challenge to exploring.
Explorers often needed more than a dream to travel across these global adventures – they needed funding! These massive excursions to circumnavigate the globe couldn't happen out of thin air. Christopher Columbus historically implored the Queen of Spain to fund his journey to the Americas. Marco Polo was lucky enough to have a very wealthy father. President Thomas Jerfferson requested that congress set aside funding so that Lewis and Clark could explore the western part of the country. But none of these explorers did it alone.
Even the greatest explorers needed a little boost getting their travel dreams off the ground!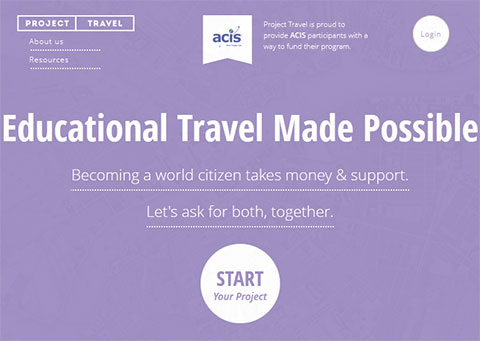 While you may not have the Queen of Spain on your side, today you can also campaign and fundraise for your own travel adventures, without the fear of contracting scurvy on your travels to a new land.
Who will be backing your adventures? If you're like many ACIS travelers, it's on you to fundraise for your own trip overseas. And we have plenty of ideas and resources to help you here.
Have you considered peer-funding?
Peer-funding is the collective effort of individuals who network and pool their money, usually via the internet, to support meaningful projects or efforts started by other people or organizations. For peer-funding opportunities for individuals and groups hoping to raise money for an educational travel purpose, discover Project Travel. Anyone raising money for an educational travel opportunity through a school or organization is eligible to use Project Travel. For more information about how to become a Project Starter, visit the Project Travel website.
Does Peer Funding Work?
If you know about kickstarter campaigns, the idea of peer funding may not be foreign to you. For most people, the ability to easily track and manage your travel funding on a secure platform is much simpler, especially when reaching out to friends and family to donate. Consider an ACIS group traveling to France in 2015: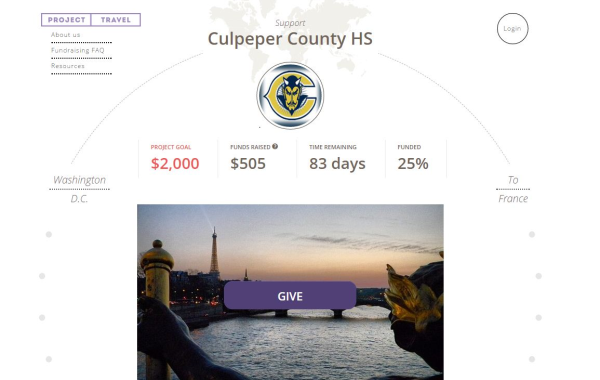 The group will be traveling to France in June 2015, and with the help of Project Travel, they've already accomplished a milestone for their fundraising goal. They've even created an active Twitter presence to promote their fundraising efforts!
As CCHS explain on their fundraising page:
Bonjour et Bienvenue! In June of 2015, select CCHS students along with their French teacher, will put their years of study to the test… They will be going to FRANCE! We chose to travel to France with ACIS because of the variety of activities, the security of a reputable program, the confidence in a professional tour coordinator, and our group's safety. During this trip, we will be visiting several attractions, tasting new foods, and interacting with real natives. Activities include lessons on food and recreation, culture quests, and others. During the trip we will each be blogging or keeping a journal of our travels, discussing topics such as culture shock, impressions, and personal growth. Upon return, we will host a reception where students will present their experience. While the knowledge and experience gained through travel is truly invaluable, the cost of traveling comes with a price tag. Any donation is welcome and will lower our costs! Merci
With a little bit of effort, they are well on their way to a funded trip and experiences to last a lifetime. We encourage all of our travelers to be creative in their fundraising efforts and explore every option! Looking for more fundraising ideas? Don't miss the different ideas we have listed on our fundraising page.