Trip Overview
Australia Basketball Tournament
June 7 - 17, 2022
America's Team: Womens Basketball
America's Team: Womens Basketball
Mark James
331942
DFW
137 days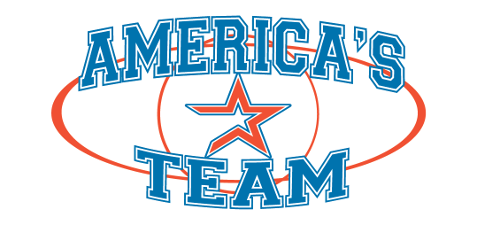 Announcements & Reminders
Welcome to your next travel adventure! Please let us know if you have any questions about this tour. Read More
Itinerary
The itinerary is the starting point to your tour, but it's not set in stone. Your group leader may make changes leading up to departure.
Day 1, Tuesday June 7: Overnight Flight
Departure from the United States.
Day 2, Wednesday June 8: Overnight Flight
Cross the International Dateline. (B)
Day 3, Thursday June 9: Sydney
Arrive in Sydney this morning and your Tour Managers will greet you at Sydney Airport. You will be transferred by bus to your Sydney accommodation This morning there will be time to visit and explore Australia's most famous Bondi Beach.Explore this coastal resort beach right in the heart of Sydney. Relax on the beautiful beach, enjoy the great shops and cafes.Enjoy the Bondi to Bronte Clifftop Coastal Walk. A spectacular walk with amazing views of the ocean and beaches. Team Training Session Light afternoon training session at Coach discretion. Please note: International gateways, dates of games, excursions and overnight cities are subject to change. (D)
Day 4, Friday June 10: Sydney
This morning, explore Sydney Harbour district with your tour guide and go on a guided tour of the famous Sydney Opera House. The Rocks – This afternoon there will be time to explore 'The Rocks', the original settlement in Australia on Sydney Harbour. 'The Rocks' settlement, is at the base of the Sydney Harbour Bridge, and is a great place to explore and shop! Sydney Harbour Bridge - Go sight-seeing around the famous Sydney Harbour and view the magnificent Sydney Harbour Bridge. Australia Basketball Tournament A contingent of US teams will compete against Australian teams for the title! OPENING CEREMONY The Opening Ceremony for the Australia Basketball Tournament will be held this evening. (B,D)
Day 5, Saturday June 11: Sydney
Australia Basketball Tournament Depending on the sport, teams will play between 2- 3 games today. Round robin Round robin competition will continue today. Great Optional Evening Activity – (At own expense) Depending on your competition schedule, this evening you will have the option to go to- Aussie Rules Football Game. Go and see an Aussie Rules Football game & watch the big men play full contact football with no protection! or Rugby League Game – Which is like American football with no protection. (B,D)
Day 6, Sunday June 12: Sydney
Australia Basketball Tournament Round robin Round robin competition will continue this morning. Finals held this afternoon Bronze medal play off 3rd place vs 4th place Gold medal play off 1st place vs 2nd place CLOSING CEREMONY All sports will come together for the closing ceremony. (Late afternoon/early evening) (B,D)
Day 7, Monday June 13: Brisbane
This morning, transfer by bus to Sydney Airport and fly to Brisbane. Bus transfer to your accommodation on the Gold Coast. This afternoon you will visit Currumbin Wildlife Sanctuary where you can see Australia's native animals face to face in their natural surroundings. The Sanctuary is an oasis with over 27 hectares of landscaped surrounds and bushland catering for over 1400 Australian mammals, birds and reptiles. Plenty of kangaroos and koalas! 1000's of wild birds have made their home at the Sanctuary. Be there at feeding time and some may try to land on you while you hand feed them! (B,D)
Day 8, Tuesday June 14: Brisbane
This morning you will have the opportunity to "Stand-up and surf the curl", while you learn to surf under the guidance of some of the Gold Coast's most highly qualified surf coaches.Professional Surf Coaches will be teaching you how to surf. They will provide you with a surfboard and wetsuit and teach you step-by-step how to catch a wave and stand-up on the surfboard! Free afternoon to explore the Gold Coast or just relax on the beach. (B,D)
Day 9, Wednesday June 15: Brisbane
Today we travel to Byron Bay, a destination with breath-taking beaches and marine life including dolphins, whales and sea turtles. Cape Byron is Australia's most easterly point where the in-service lighthouse is famous as one of the most popular whale watching locations in Australia. Each June/July thousands of humpback whales travel past Byron Bay. The town of Bryon Bay is a thriving coastal town with great shops and cafes, which are surrounded by beautiful hinterland mountains. We take a 45-minute beach walk up to the lighthouse, whilst spotting whales and dolphins along the way. (B,D)
Day 10, Thursday June 16: Brisbane
Free day on the Gold Coast. (B,D)
Day 11, Friday June 17: Departure
Transfer to the airport for return flight to the United States. (B)
Join Us
Ready for fun, adventure, and stories you'll be telling family and friends for years?
Register Now
Want to know more?
Still have questions about this trip or what you can get out of traveling with ACIS? Feel free to contact us and we'll provide you with more information.
Tell Me More