Trip Overview
Discovering STEM in Iceland
June 8 - 14, 2022
Dr. Peace Peace
279706
DFW
0 days
Announcements & Reminders
Welcome to your next travel adventure! Please let us know if you have any questions about this tour. Read More
Your Guides to a Whole New World
Your ACIS Tour Manager, who will be assigned to your group as your departure date approaches, is the key to unlocking a whole new world for you and your group.  Part guide, part educator, part engineer, part mind-reader, part magician—ACIS Tour Managers know their stuff.  But more importantly they know teachers and students.  They keep students engaged, teachers relaxed and the whole group excited to see what will happen next.
Our tour manager Albert was INCREDIBLE in every way. He knew his way around, was very accommodating, was a wealth of knowledge, was considerate and patient, truly cared about the kids…I could go on and on.
Tour Manager Spotlight
Get to know our tour managers, well-traveled and fascinating individuals who make your ACIS educational tour truly unique and unforgettable.
Cristina Hurduiala
What's the one thing you wish every student could experience while traveling?
I hope that every student that travels will leave behind their comfort zone, will meet new people and learn about different cultures.
Bernard Hickman
Tell us a little about yourself.
Born in Alabama to a French mother and an American father, I grew up with both cultures throughout my life! As a child I spent most of my summer vacations in French cities like Lyon and Aix en Provence. In 2013 after a sabbatical year in the city of Bordeaux, I decided to live in France for good!
Helena Perez Guerra
Tell us a little about yourself.
I have been working for ACIS since 2008 ( yes time flies…). Born and raised in Barcelona, lived and studied in London (obtained a Master's degree in Contemporary Art Theory) before moving to Paris and eventually returning to Barcelona. I consider myself a curious European who enjoys exploring the similarities and the differences that this continent has to offer.
Herson Guevera
What do you hope students take away from their experience?
The more we learn about the environment, the more we learn about ourselves. And, we really can make a difference by using knowledge to change our world for the better.
Jack Xu
Tell us a little about yourself.
I love being a tour manager and sharing my knowledge of China's history and culture with Americans. I hope to meet you!

Joe Sartorius
What is the first think you recommend to people when they visit Venice?
Get lost. Not in a rude way, I promise. But seriously, venture away from the touristy areas.. [and you will receive] a more authentic experience of the city.
John Perry
What's one thing you wish every young adult could experience while traveling?
The sense of wanting to write home, about everything—knowing that each thing you do is a first, and feeling your life developing into something quite interesting.
Lucy Ryan
What would you tell a parent about sending their child on an ACIS educational tour?
Most young people growing up today learn about the world via the rolling twenty four hour news, normally showing the very worst of human behavior. Travel is an opportunity to see the very best.
Paul Daley
Have you always loved to travel?
Growing up I wanted more than anything to visit America. Now, I've taken that love of travel and become a professional tour manager showing groups the famous landmarks and hidden gems of the British Isles and Ireland.

Simon Pelletier
What's your favorite part of your job?
I love making sure a traveler will live his trip to the fullest, while learning and having fun. Now that I have acquired some knowledge about Canada's cities' history and heritage, I feel the urge to share it. As a tour manager, I hope to be one of those people that awakens the interest of students to new places, activities and cultures.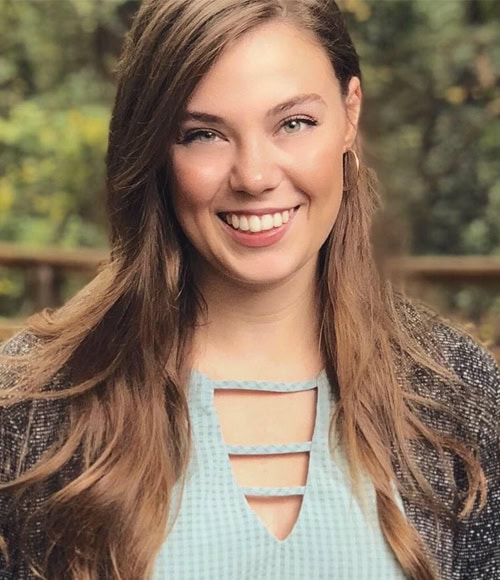 Victoria Hester
Tell us a little about yourself.
I have been acting professionally since I was seven years old. Growing up, I moved a total of 18 times, so you could say travel is in my blood. I have lived in California, Africa, and all over the South East. More recently, I have I completed the International Guide Academy, and now as a tour manager couldn't be happier.
1 /
Join Us
Ready for fun, adventure, and stories you'll be telling family and friends for years?
Register Now
Want to know more?
Still have questions about this trip or what you can get out of traveling with ACIS? Feel free to contact us and we'll provide you with more information.
Tell Me More