¡Bienvenidos a Barcelona! This city is dripping with astounding art and architecture that make every walk around the block look like a beautiful gallery, so always have your camera ready. Whether you are strolling down a busy street, admiring the colorful architecture, or eating traditional food, Barcelona has something for the hearts, and stomachs, of everyone. There is so much to see in Barcelona and as Spain's largest city, that can be overwhelming. Therefore, we have compiled a list of the top 5 must-see attractions in Barcelona that are sure to give you the most insightful and thorough glimpse into Spain and its treasured city.
1. Parc Güell
It truly wouldn't be a trip to Barcelona if you didn't see the Park Güell. This park is famous for its network of gardens and architecture located on Carmel Hill just outside the city. This is the perfect opportunity to take a relaxing stroll and gawk at the mosaics and gardens around you. The park's architecture, projected by Antoni Gaudi in the early 1900s, is honored as a Catalan masterpiece drawing over 9 million visitors each year! When you're here, be prepared for some crowds; but don't forget to have your camera ready, you won't want to miss this shot.
2. Sagrada Familia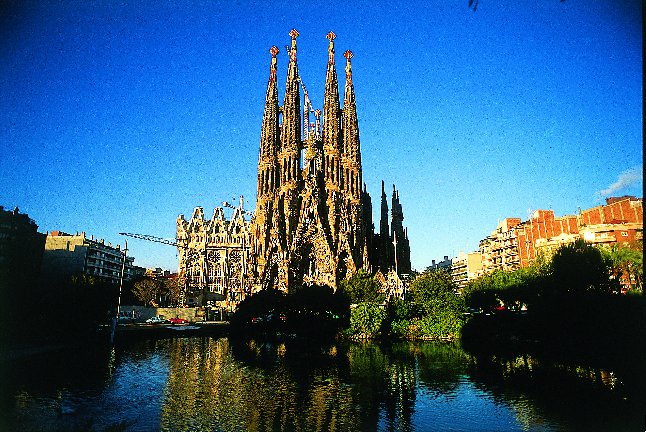 Yet another must-see Barcelona attraction you you cannot leave the city without seeing is the Sagrada Familia or Church of the Sacred Family. Not surprisingly, this beautifully constructed Roman Catholic church is also the work of Antoni Gaudi and is one of the most admired aspects of Barcelona architecture and culture. Despite construction being initiated in the late 1800s, the basilica remains unfinished due to interruptions from funding and the Spanish Civil War. However, this does not take away from the pure size and detail that went into the design of this figure as they are what truly make this site so amazing. Don't let a little construction hinder you from experiencing one of the extraordinary elements of Barcelona's history!
3. La Barceloneta and Port Olímpic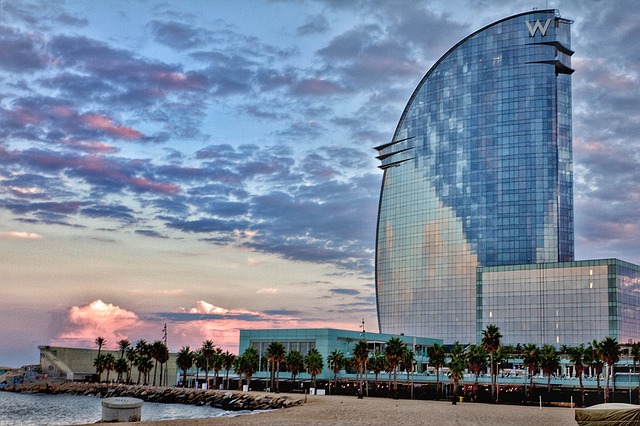 Take a break from sightseeing in the busy city for a trip along the Mediterranean. The neighborhood area of La Barceloneta is filled with ocean views and restaurants that offer the chance to finally kick your feet up and relax. Barceloneta is also great starting point for any Barcelona sightseeing trip due to its proximity to the heart of the city and its most famous sites! If you keep walking along the Barceloneta Strip towards the southern tip you will come across the Port Olímpic, a marina that hosted the sailing events for the 1992 Olympics. Use this opportunity to enjoy all sorts of water activities such as sailing, windsurfing, or flyboarding to get a unique perspective of Barcelona!
4. Tapas

If you visit Barcelona, the one meal you absolutely must try is tapas. We see plenty of Spanish restaurants throughout the United States containing menus filled with tapas, but it's something special being able to indulge in them in their native home. When it comes to tapas, there is no limit to the variety of shareable, traditional plates for you and your group to try! This is one of the best ways to try as much of the local food as possible in the shortest amount of time. You will find these tapas bars and restaurants scattered across Barcelona, and we can assure you that your taste buds will be satisfied.
5. La Boqueria and Las Ramblas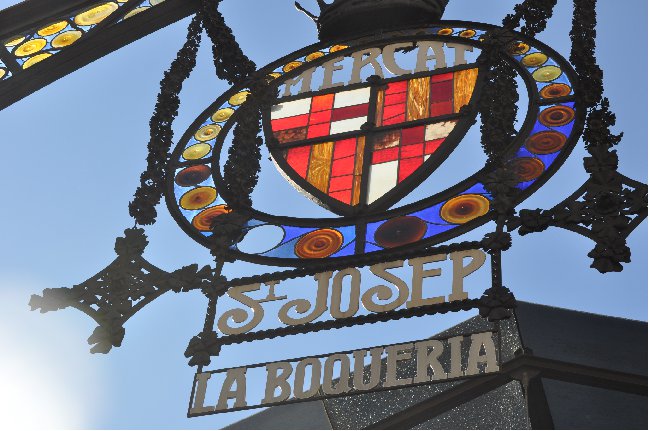 Las Ramblas is a buzzing tree-lined pedestrian mall popular among tourists for its shopping, food and historic attractions. This street is the heart of Barcelona and contains many of the lively street performances, human statue art, and artists that may remind you of Times Square in NYC. This area is also the home to another Barcelona treasure, La Boqueria. La Boqueria is a large public market housing a diverse selection of produce, flowers, and delicious Spanish cuisine. This market gives tourists the most authentic taste of Barcelona through traditional foods and vendors that have called the marketplace home for generations. You will be sure to walk out of here with your stomach full!
So there you have it, 5 must-see attractions in Barcelona. This list will get you started, but once you visit, you'll be sure to add numbers 6-10 and more!
Check out our itinerary for an educational tour to Barcelona and Spain!

FREE LESSON PLAN
Spanish Tapas Overview
Bring an international flavor to your classroom by introducing your students to the delicious world of tapas.